Trane - XR14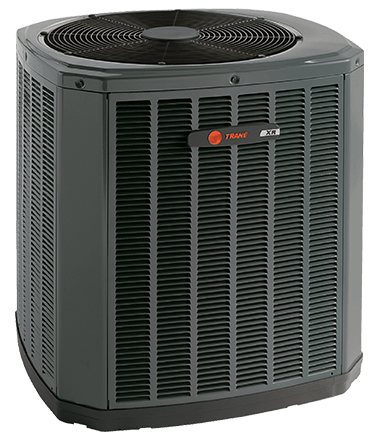 Our top of the line system for total home air conditioning
A smart solution to your home cooling needs, the XR14 is an excellent blend of efficiency and value.
SEER rating of up to 16 cools your home and can lower cooling costs even on the hottest days
Tested materials and components for dependable performance
Fully compatible with Trane CleanEffects™ advanced whole home air cleaner
Models: 4TTR4018, 4TTR4024, 4TTR4025, 4TTR4030, 4TTR4031, 4TTR4036, 4TTR4037, 4TTR4042, 4TTR4043, 4TTR4048, 4TTR4060
Trane - XR14 - Pricing & Services
Title :
Trane - XR14 - Pricing & Services
Sub Title :
Pricing & services
Pricing & services
Pricing
Call 877.359.0728 today for pricing information!
Service
Service is key to maintaining the longevity of your air conditioning system. With over 20 years experience, our certified service technicians are all licensed and bonded. From installations of new equipment to tune-ups for existing equipment, our local customer service teams and technicians have everything they need and are always available to help you, whenever you need them, 24/7, all year.
Find out more about our air conditioning equipment service plans ›