Air conditioning system and equipment repair services – 24/7.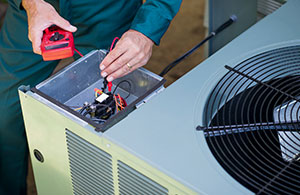 As your local home service experts, you can rely on us for all your air conditioning system and equipment repair needs. We offer emergency service from clean and professional technicians that live and work in the same neighborhoods and communities as you do, you're guaranteed to get any repairs done fast and done right the first time.
We offer professional repair services for all major brands of the following air conditioning systems and equipment:
Central air conditioning systems
Ductless air conditioning systems
Tune-ups and service plans
Emergency repairs.
Don't panic when your home cooling system breaks down struggling to handle the hottest heat wave of summer. For any emergency repairs, keep these numbers handy and call:
516.783.1000 (Long Island)
215.943.3500 (Pennsylvania)
Any time of the day or night, our team is always here to take care of your air conditioning system repairs.
Air conditioning system service plans.
Getting your AC system tuned-up annually and having a service plan are some of the smartest ways for you to avoid unexpected breakdowns or costly repairs.
Learn more about our air conditioning system service plans and choose which one is best for you
*Some services may not be available in all areas.