Picking the right heating oil company: Cheaper isn't necessarily better.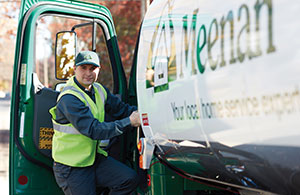 When choosing the best heating oil provider for your home, a discount oil company might seem like a good deal. However, you could end up out in the cold and paying the price for choosing a discount provider. The "lower prices" they offer won't really matter if they're unable to make after-hours deliveries or have trained techs available to service heating systems on a 24/7 basis.
Full-service heating oil suppliers, like Meenan, can often prove to be the smartest choice. Here's why:
They provide 24/7 service – in any weather. Discount oil companies may not be available after hours, on weekends or on holidays.
They offer flexible pricing and payment plans to suit your budget. Discount oil providers may offer just one pricing plan.
They rarely run out of oil. Supply and demand may lead to delivery issues for discount companies
They normally have more, and better trained, technicians to quickly deal with any repairs or service issues. Discount providers normally have fewer techs and support teams and could use third-party companies for service issues.
Always get the service plan you need.
Most service plans are in the form of an annual contract. Full-service oil companies normally offer a choice of service plan options to suit your budget and normally cover the following:
Guaranteed automatic or "will call" deliveries.
Professional, certified, and fully qualified technician service and customer support 24/7 for all types of heating systems from leading brands. You can pay for that service as needed or many will provide service plan options to cover you for the length of the agreement on specified parts and labor.
Parts replacement for company customers.
Preventive maintenance, including an annual tune-up to keep your heating system running at peak efficiency.
Boiler (or Furnace) maintenance includes component cleaning and adjustment of your type of heating unit. If you need to replace your furnace, it normally requires a separate addendum specifying applicable extra charges or deductibles, just like an auto or home insurance policy.
Some service plan options may cover important boiler or furnace components, like burner controls and accessories, adjustment or replacement of nozzles or additional burner components and/or associated electronics.
Homes that have different heating zones may sometimes require additional costs for coverage of all zones.
Your service plan should also list all the system parts eligible for repair or replacement per the contract price and language.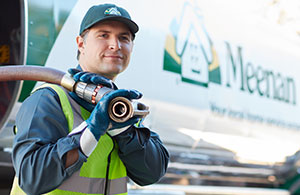 The following items are not always covered by a service plan:
Water, flood, hurricane, fire, power failure, obsolete parts, or equipment damage
Deductible amounts for burner replacement, repairing or replacing coils, and/or oil tanks
Always ask any heating oil provider exactly what services are covered in any service plan.
Get the pricing and payment plan options you need.
Unlike discount oil providers, full-service companies usually provide you with a choice of pricing and/or payment plans to help you with your budget, including:
Variable Plans - The prices in these plans fluctuate with market conditions, and offer no minimum time commitment but do not provide price protection.
Ceiling Plans - These put a limit on how much oil prices will fluctuate during the year, establishing a cap (or ceiling) that your oil price will not go over. However, If the market oil price drops, your price drops, too. Ceiling plans normally require a time commitment and contract.
Budget Plans: These help you spread your heating oil costs throughout the year, normally in 10 to 12 equal monthly payments, based on prior oil use.
As you can see, there's much more than oil price per gallon to consider when choosing the best heating oil provider for your home. Discount oil companies might appear like a great deal but they may have hidden costs and might not be able to provide the total services, coverage, and savings that you want and need.
Be smart and get total peace of mind and pick the full-service heating oil company that can care for you and your home. Like Meenan! For more information about our heating oil services, contact us today!