Options for home heating services.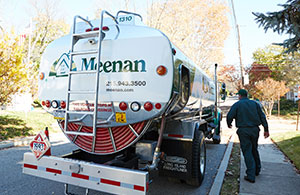 Along with being one of the most value-positive ways to invest in your home, replacing your heating system with a modern and energy-efficient alternative can help the environment.
By burning less oil more efficiently, newer systems can save up to $500 or more per year, meaning the system will eventually pay for itself! Along with avoiding costly repairs with an older system, a brand new home-heating system could not only help the environment but your wallet too!
Read below for information on newer systems, our competitive financing options, and more!
*Oil conservation is based on households that burn 1,200 gallons of oil each year and reduce usage by 10%; savings may vary based on the efficiency of units and conditions in the home.