The value of heating oil - A guide.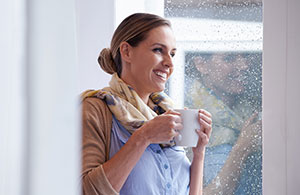 The price of oil, like many other commodities, is volatile. Supply and demand—and the competition characteristic of our globalized economy—cause the price of oil to change constantly.
But, one of oil's most beneficial attributes is its efficiency. Regardless of ever-changing global markets, its return on investment continues to prove oil is more cost-effective and efficient than gas. That's why over nine million homes in America rely on oil to save money, heat their homes cleanly, and help the environment.1
That is why, before you consider changing to gas, we at Meenan believe you should have all the facts at your disposal. We've compiled a comprehensive and easy-to-read guide on the overall benefits of oil over gas.
If you have any questions, don't hesitate to reach out to us at any time!
Gas is more expensive than oil

Changing your entire heating system to gas could cost you nearly $9,000—a cost that could be difficult to recover because of its lower efficiency and shorter lifespan of furnaces.2
The Consumer Energy Council of America—a leading research body for the consumer energy industry—does not recommend converting to gas if you already have an oil heating system.

Global markets are always volatile, but hundreds of oil companies create a robust environment of competition. With more competition comes lower prices, and this competition is a more powerful factor with oil than natural gas.

Heating oil - The cleaner, more dependable choice

Heating oil burns 95 percent cleaner than it did in 1970. Additionally, the introduction of biofuel mixtures continues to drive down the composition of harmful products and emissions far more than gas.
Oil heating systems are environmentally responsible and have reached a point of nearly zero emissions.
When maintained properly, modern heating oil systems create no soot, odors, or dirt.
At peak efficiency heating oil generates 140,000 BTUs (British Thermal Units) per gallon burned, while gas creates only 100,000 BTUs of heat.3
You need about 40 percent more natural gas to create the same amount of heat energy as oil.4

Heating oil - The more efficient choice

Heating oil equipment is 16 percent more efficient than gas heating equipment.
Oil systems have ratings for energy efficiency at between 83 and 94 percent.5
Oil heat systems use 25 percent less energy than 20 years ago.6
Oil-fired furnaces will replenish hot water heating tanks two times faster than gas heating systems, and three times faster than electric heating systems.

Heating oil - The safer choice

Oil fumes are not fatal. In fact, carbon monoxide from gas systems is one of America's greatest sources of residential fatalities.7
Oil is not combustible. You could drop a match in a vat of heating oil and it would fizzle out.
A malfunctioning oil heating system produces clear and unmistakable signs, through both strong odors and soot or dirt being released in the air. Gas system malfunctions are much harder to trace.

For the safest, most efficient, and cleanest heating source, trust your comfort in oil!





1 Source: Oil Heat Powered By Clearburn Science. The Clear Choice! NORA (National Oil Heat Research Alliance).
2 Source: www.houselogic.com/articles/should-you-convert-oil-gas-heating
3 Source: www.cityfuel.net
4 Source: www.cityfuel.net
5 Source: www.cityfuel.net
6 Source: National Oilheat Research Alliance, America Petroleum Institute
7 Source: Energy Answers Today Pocket Guide by Primedia www.energyanswerstoday.com
Learn more about Meenan's Home Heating Oil services
Meenan Heating Oil Delivery areas
Heating Safety Tips
Energy Efficient Boiler & Furnaces
---