We all need air conditioning to keep our homes cool and comfortable during the hot summer months. But when you're thinking about buying a new AC system, do you know which one is best for you? To fit your budget? Or the most energy-efficient? These are all important questions. To help you get the right answers, we've put together a list of pros and cons of two of the more popular AC systems:
Central air conditioning systems
Ductless mini-split air conditioning systems
Central air conditioning systems.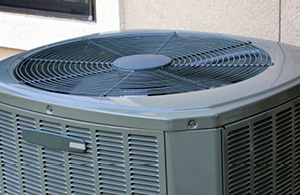 First, let's learn a little more about how these systems work. Central AC systems cool air in a central location, using an outside, and normally attic-based, processor and condenser system. These work together to cool air, which is then circulated throughout your home via a series of fans and ductwork. When the air gets warmer after a long period of time, this process is repeated to keep your home at a constant, cool temperature day and night.
What are the pros of central air conditioning systems?
Installing a central AC system will increase the value of your home. If you ever have to sell it, it's a big plus for potential new homeowners.
New central air systems are manufactured to provide the best energy efficiencies to help you save, not just energy but money, too!
Because ductwork is mostly behind walls, the system is pretty much invisible inside your home which makes it a more aesthetically pleasing option.
The way the system works, ductwork provides a constant, cool temperature in every room throughout your home and keeps recirculating cooler air as long as you have it switched on.
Keep in mind!
One of the cons of central air conditioning systems is that it's important to have them sized and installed properly by licensed, professional technicians for them to function effectively.
Now, let's take a look at another increasingly popular home cooling option.
Ductless mini-split air conditioning systems.
These systems do not require ductwork or attic-located evaporator units. They use thin copper tubing to pump refrigerant from the compressor and condenser outside, directly into wall-mounted blowers inside your home. These can also function as heat pumps during colder months. Essentially, they function as a home cooling and heating system.
What are the pros of ductless mini-split air conditioning systems?
Many have some of the highest energy efficiency ratings of any other AC systems on the market to help you save on energy and money.
They are much quieter and smaller than central or other AC systems. No more noisy compressors or window units and they can fit on any wall or ceiling in your home.
You can better control specific room temperatures without having to cool the entire house.
They are easier to install without the need for ductwork. Perfect if you live in an older building where ductwork installation would require a lot of work.
Keep in mind!
Since these systems are wall or ceiling-mounted, it can be challenging to match them with a room's interior design. Also, the initial purchase costs of ductless AC systems can run high and it may be difficult to find professionals to install one correctly for maximum efficiency.
Now that you know the differences between central and ductless AC systems, you can make an informed decision about which one is best for your home cooling needs.
Have more questions? You can rely on our team to help with any of your central or ductless AC installation needs. Contact us today for more information.