Why does your boiler or furnace need an annual tune-up?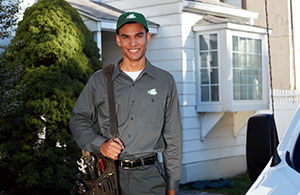 Every year, dust, dirt, and other particulates that affect performance and efficiency build up in your boiler or furnace which can lead to a system that performs inefficiently and potentially cause much higher than normal utility bills. The best way to prevent this from happening is to make sure that your heating system has a regular, annual tune-up performed by a professional technician.
Boiler or furnace annual tune-up benefits:
Improves system efficiency. This improves the performance of your heating system and can lower your heating costs.
Lowers the risk of your heating system breaking down by keeping it in good working order.
Reduces the possibility of requiring major repairs - those emergency repairs also always cost more than any preventative maintenance like a tune-up.
Potentially extends the life of your boiler or furnace.
What should be included in a professional boiler or furnace tune-up?
Any licensed and trained heating system technician should do the following during any tune-up to ensure that your system is running smoothly and efficiently:
Clean the system of any dirt, dust and grime.
Check thermostat settings to make sure that they are energy-efficient and meet your home comfort levels.
Reset boiler or furnace specifications, as required, according to manufacturer's recommendations.
Check all safety components, electrical connections, motors and controls for safe and proper operation
Inspect oil connections, pressure and burner combustion components
Perform visual inspection of above ground oil tanks
Check vents, drafts and flues for leaks.
Inspect chimney base for any debris or signs of deteriorating liner
Perform a safety inspection of the heat exchanger to ensure it's not compromised, which could cause carbon monoxide leaks.
Check the hydronic system for any leaks.
Test for air flow and air filter, which if restricted, can affect system efficiency
Check the condensate drain or condensate pump, if the system includes central air or a condensing heat system.
When should you schedule your annual boiler or furnace tune-up?
The best time to schedule your tune-up is between April and August every year. These are some of the smart reasons why:
Your heating system has just come out of its heavy use winter season.
It gives you some time to repair any potential problems that may arise from the tune-up before colder weather hits.
If a technician determines that it's time to replace your system, it gives you ample time to research and source a new, energy-efficient boiler or furnace and take advantage of any special offers rather than having to make a 'snap decision' due to necessity in colder weather.
You beat the fall rush when it can be difficult to schedule a tune-up appointment. In the Spring and Summer, you have much more appointment flexibility.
A yearly comprehensive, professional boiler or furnace tune-up and inspection is essential for any age of heating system — older models as well as new. You should also keep all your tune-up records as proof of the inspection and service, which might be needed if you ever need to file a warranty claim.
If you need a boiler or furnace tune-up, our team of home heating system experts are here to help you, any time. Give us a call to schedule your tune-up today!