Be smart and don't get heated about energy costs this winter!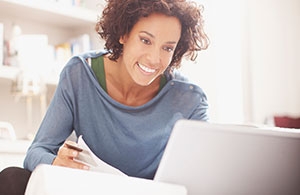 Making smart decisions about the equipment you install plus how it's installed and maintained, can have a big impact on your annual energy costs. That's why you can count on us to make sure any heating equipment decisions you make are the right ones for you. It's a fact - almost half of the energy you use in your home comes from heating and cooling it.1 That's why we've got helpful tips on preparing your home for colder weather and maintaining your heating equipment to really help you save.
Replace old equipment with updated ENERGY STAR®
qualified products -- Depending on where you live, replacing old heating and cooling equipment with ENERGY STAR® qualified equipment can cut your annual energy bill by up to 30%!
Tune up equipment - Take care of problems BEFORE they happen by scheduling a tune-up. This also ensures that your equipment runs at peak energy efficiency throughout the winter.
Smart thermostat settings - Set your thermostat as low as comfortably possible in the winter. The smaller the difference between indoor and outdoor temperatures, the lower your overall heating bill will be. Avoid setting it at a higher setting than normal when you turn on your heater. It won't heat your home any faster, and could result in excessive heating and an unnecessary expense.
Seal ducts properly - If ducts are very leaky, more than 20% of the air moving through the system is escaping into spaces you do not want heated or cooled.
Change filters - Check your filter monthly, especially during heavy use winter months. If the filter looks dirty after a month, change it. At a minimum, change filters every 3 months.
Keep windows covered when it's dark outside - This will help you reduce heat loss and keep cold air at bay, especially if you have older windows. But be sure to let in the light during the daytime, those rays of sun will help heat your home.
1 Source: EnergyStar