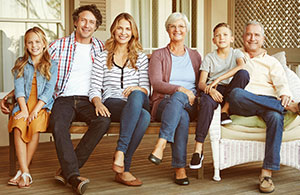 It really is true that it's "best to plan ahead!" As your home comfort services and energy savings partner, we want to share some valuable seasonal home maintenance tips to help make sure that you're ahead of the game this year.
---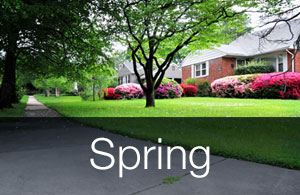 Make sure your AC system is ready to handle the heat of summer.
Contact us to schedule your comprehensive Sure StartSM tune-up to ensure that your system is functioning properly and running efficiently. If anyone in your home suffers from seasonal allergies or respiratory health issues, ask about our AC filters, humidifiers, and other accessories to help make them more comfortable. Have an older AC system that needs to be replaced? We've got a special offer that can help you take advantage of local rebates to get a new, energy-efficient system.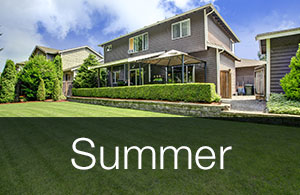 Think about smarter ways to manage your annual energy costs.
Summer is a good time to begin evaluating your energy budget for next winter when energy usage and heating costs tend to be higher. Enroll in our Smart Pay plan and we'll help you spread your annual energy costs out monthly throughout the year. Call to sign-up today.
Take advantage of attractive financing options. Planning any home heating or cooling equipment upgrades? Be smart and find out if you qualify for any financing programs to help make payments more affordable. Through our finance partners, we can offer $0 down and attractive financing options for qualified customers.*
Protect what's important in your life while you're on vacation.
Did you know that more burglaries occur in the summer months of July and August than at any other time of the year? That's because most of us take vacations during that time. We've got home security systems and services with everything you need to make sure that your home and family are protected so that you enjoy a vacation with total peace of mind. Contact us today to learn about our home security system services.
*Payments vary; subject to credit approval.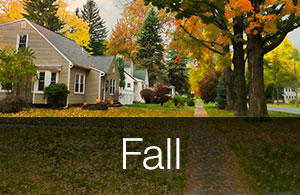 Consider upgrading your home heating equipment to save energy and money--and help save the environment. As summer cools down, it's a smart time to think about replacing an old furnace, water heater, boiler, or other winter home heating equipment and work out a budget plan for the expense. Contact us to learn about our special offers for new home heating oil systems.
Don't forget to contact us and schedule your heating system tune-up to ensure that it's ready to keep you warm all winter long!
Think about protecting your most important asset--your home. If you do not already have one, consider enrolling in a protection plan for your home and property, in the event of an oil release or tank failure. If you have an above-ground tank, the CARE® program provides up to $100,000 in clean-up coverage for just a few dollars a month.** (certain restrictions apply). Our optional Oil Tank agreement also gives you an allowance of $1,200 toward a replacement tank or tank repair.*** Have an underground oil tank? The ProGuard™ program protects you against expenses associated with an underground tank release. Contact us today to learn which protection plan is right for you.
**Does not include tank replacement. Tank testing and additional terms and conditions apply. ***Terms and conditions apply.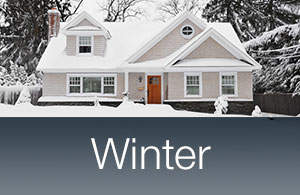 Clear oil fill pipe areas during heavy snow accumulation. From December through March when snow storms are common, it is important to uncover or clear the snow and ice from the area leading to and around your oil tank fill pipe. This will help us deliver your heating oil more easily.
Save on annual energy costs by referring a friend or family member to us. During the holidays, the best gifts are the ones that keep on giving. Our WarmWelcome referral program invites you to share your experience with us, with your friends and family. For every person that you refer, we'll credit your account with $100 when they join as a new automatic delivery customer. There are no limits and those credits add up to great savings on energy costs.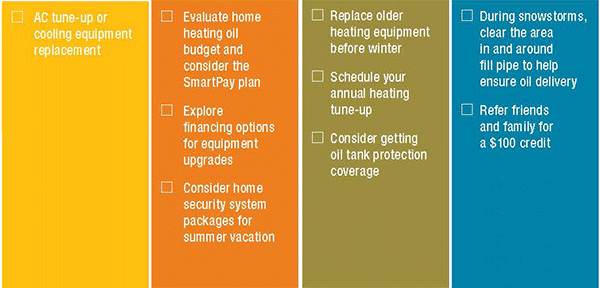 ---