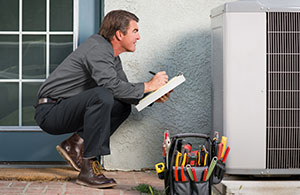 You rely on your home cooling or AC system to keep you and your home comfortable every summer. To make sure that it does that, you also need an AC company that you can rely on 24/7 for the best repairs and service.
Whether you have a central AC system or ductless mini-split systems in your home, before making your decision in picking the best AC repair company, always consider the following:
Ask these important questions…
Does the AC repair company offer fair pricing for repairs and service plans? This is a crucial question that requires a clear answer. If an AC company offers very low prices, there's usually a reason. You want and need the best AC repair company that provides the best value, quality, and expertise. Weigh these items up before making your choice rather than basing a decision on price alone.
It's OK to ask if the company employs only professional, experienced technicians to service your AC system. If you're not satisfied with the answer, move on.
Ask if the company only gives binding estimates of repairs after physically evaluating the AC system. This makes sure that you will completely understand the repair issues and the repair work required to fix them.
Ask about service plans. Does the company offer them? What do they cover? Most companies provide service plan options that cover a range of basic through premium services but all service plans should cover your annual tune-up.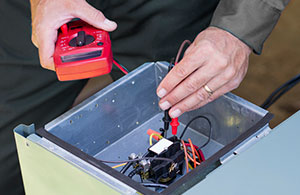 Always keep in mind…
Just like choosing the right company to repair and service your home heating system, exercise similar discretion in picking an AC company, e.g. 24/7 service, service plan options, etc.
Whether you have a central or ductless AC system in your home, a reputable AC company should be able to provide professional repairs for any AC system. Beyond repair work, if it's time to replace your AC system, the company should also have special offers for, and be able to expertly install, any new central or ductless system.
Make sure that the AC company provides clear guarantees of satisfaction and written warranties that protect you should any problems arise.
Always compare prices and options for service contracts vs. covered repairs and annual tune-ups. Reputable AC repair companies should offer a range of options and coverage for a price you can afford.
Make sure to scrutinize any potential service plan for emergency repair coverage, like guarantees that a tech will show up as quickly as possible at any time of the day or night should your AC system break down. Service plans that state a tech will come within 24 hours from your first emergency repair call are acceptable.
Keep in mind that AC repair companies who offer great repair/service should also have reviews and specific testimonials from real customers that reflect their claims. Be smart and just like choosing any other home service provider, check independent review sites for a company's reputation and ranking.
Of course, your local home service experts at Meenan are the folks you can rely on for professional AC repairs and service plans. For more information about our AC services and special offers, please don't hesitate to contact us today!